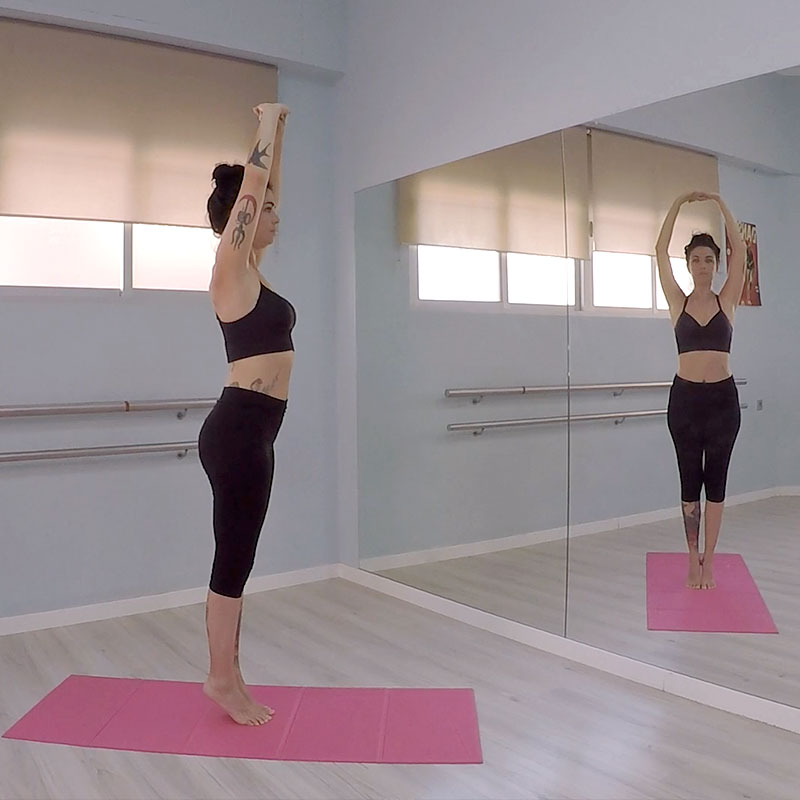 Training Cycle of 4 conscious breathing classes, approximately 45 minutes long.
Basic level
All classes have a coherent and cohesive structure with special emphasis on the journey to your breathing. Accordingly, elements from different disciplines, such as Yoga, Low-Pressure Fitness and Pranayama are combined.
These elements adapt both to new and general needs. The main focus of this training cycle is the work that progresses from our inner being to our outer self: mental and breathing wellness, core focused and pelvic floor work, strengthening and stretching of the entire body, calm and active listening.
Conscious Breathing is a technique I have developed for myself over a period of time. The benefits previously mentioned are just some of many I was able to enjoy myself through practice. I encourage you to discover your own and to add them to the list of advantages I've stated. The training cycle will provide you with a fully developed and highly beneficial routine which you can put into practice whenever you desire.
Elizabeth Medina≠
Buying this online course you will receive access to the 4 classes during two months.
The intellectual property of this online course corresponds to Elizabeth Medina, the use of this workshop is exclusive and non-transferable.