"EntreDanzas y Demás" is a show of dance, theater, poetry, stories and tales of life itself. Created with much love, it aims to entertain, move, awaken, excite… in short, to help understand the conflicts that arise in the course of life.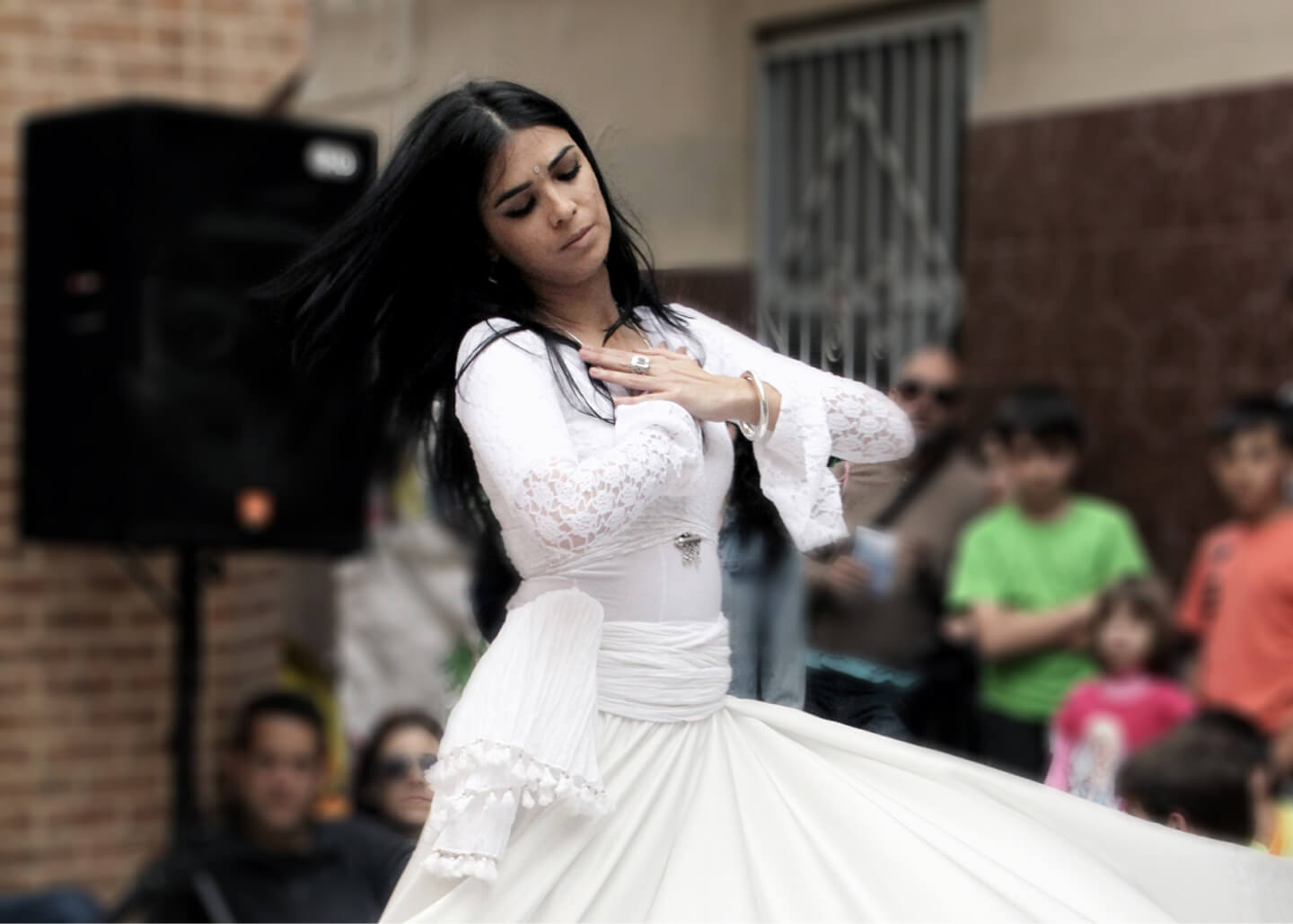 From the union of different disciplines "EntreDanzas y demás" is born, a trip to the tradition, to the primitive thing, to discover cultures and legends.
As it is a show for all audiences, it aims to reach the hearts of the spectators, since, in addition to sailing between the Atlantic and Indian oceans, it plays, sings and dances with the emotions of the performers and their companions and travelling companions.
Let yourself be seduced between dances and others by Allende García (actress and dancer) and Elizabeth Medina (dancer specialized in Indian, Persian/Sufi, Oriental and contemporary dances).